Cost-efficient, high-quality construction anywhere in Finland
LTR-Rakennus Ltd. offers cost-efficient construction services everywhere in Finland. Our service range covers industrial and commercial property construction and renovation. We also have considerable experience in challenging projects that require special expertise. Our numerous long-term customer relationships attest to the high quality of our operations.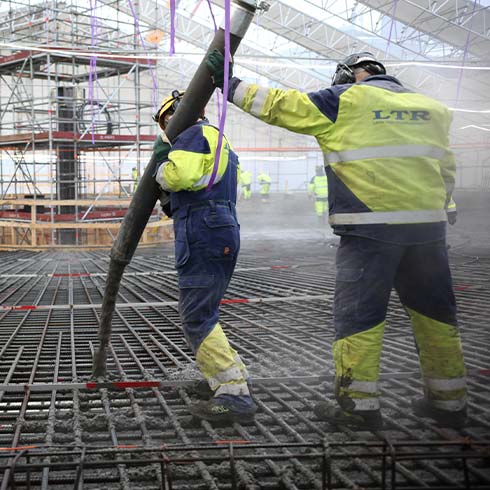 Diverse expertise
We have successfully completed hundreds of projects over the course of our history spanning nealry 40 years. Examples of our extensive expertise include large-scale industrial construction projects, production facilities, water treatment facilities, hospitals, schools and day care centres, office premises and commercial properties and renovation projects. Our references cover a wide range of projects we have completed and include reference contact information.
Our operating principles
Our operating principles form the basis for the development of our quality, occupational safety and environmental operations. The company management and staff are committed to the continuous improvement of quality, safety and environmental protection.
Quality
We produce high-quality construction and comply with the agreed schedules.
Occupational safety
Our operations do not expose our employees or contractors, suppliers and other parties affected by the building site to occupational safety risks.
Environment
We minimise the environmental risks arising from our operations by taking environmental matters into account at the advance planning stage.
We have been working days without accidents.